"We are offering our "Honoring Life's Final Passage" Level One and Level Two both in Sebastopol, CA and in Portland OR. The first California Level One is Oct 31-Nov 1 and Level 2 is Nov 2-Nov 3. They are offered back to back if you wish to attend all four days. Lodging is available at the retreat site.
The second Level 1 and 2 seminar will take place in Portland, OR on November 14-15 and 16-17.
The details for both seminars are on our website
www.finalpassages.org
We offer CEU's and we will accept credit card payment by calling our office 707-824-0268.
We look forward to meeting you at one of our seminars."
From Final Passages Newsletter:
Presented by Jerrigrace Lyons. 16 CEU's for Nurses, LCSW's and MFT's
Imagine the opportunity to transform our own views of death, diminish our fears and reframe our relationship to living and dying. Through heart sharing, rituals, writing, quiet space, music and visuals you will discover little known options for after death care, ones that will benefit all individuals and professionals and help create a graceful and personalized final passage.
Some topics we will explore in Level One: (See page two for Level Two Topics)
v Planning ahead, learning new and ancient customs and exploring our own wishes
v Focusing on death as a sacred time and natural cycle of life
v Social, economic, ecological and spiritual benefits of caring for our own
v Care and honoring of a body while keeping a loved one at home
v Legalities and other components of home and family funerals and green burials
v Clips from a new PBS documentary, slides and storytelling from over
250 personal family ceremonies, home funerals, wakes and green burials
Where: Sebastopol, CA
When: September 26-29, 2008 /Friday-Saturday Level 1 and Sunday-Monday Level 2
Course Fee EACH Level: $375. before September 5th; $395. after. (You may attend one or both).
Discount of $25 for those enrolled for Level 1 and 2 and FULLY PAID by Sept 5th.
Fee includes Final Passages' Guidebook for Creating Home Funerals and All MEALS
Non-refundable deposit of $125 (for Level 1) or $250. due by September 5th to hold your space.
Level One is a prerequisite for level Two * 16 Ceu's available per Level for $2 per unit"
Contact: Final Passages for more information 707-824-0268 or
http://www.finalpassages.org/
"Families Caring for Their Own: Midwifery Level 1 and 2 offered as 2 two-day consecutive seminars (you may attend Level 1 or both levels)
Is available for instant watch on Netflix
"Before the Civil War, preparing the dead for burial and funeral rites generally fell to friends and family members of the deceased. The 20th century saw the rise of the professional undertaker, a trend that changed American attitudes toward death and distanced grievers from their loved ones. This eye-opening film uncovers a growing movement advocating a return to a more traditional, personal approach to honoring the dead."
A Family Undertaking: POV
Amazon.com Widgets
I have added this to the profile page as well..
Does anyone have any recommended readings?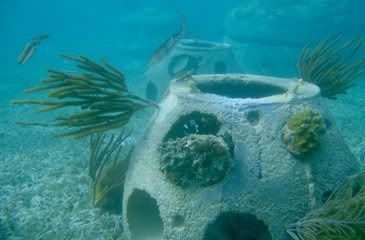 "An Eternal Reefs Memorial Reef is a designed reef of cast concrete that can include the cremated remains of a loved one. These Memorial Reefs create new marine habitats for fish and other forms of sea life."
http://www.eternalreefs.com/
Charon, who ferries the dead across
the River Styx into Hades
"Many religious belief systems have a particular spirit, angel, or deity whose responsibility is to escort newly-deceased souls to the afterlife. These creatures are called psychopomps, from the Greek word ψυχοπομπός (psychopompos), literally meaning the "guide of souls". Their role is not to judge the deceased, but simply provide safe passage. Frequently depicted on funerary art, psychopomps have been associated at different times and in different cultures with horses, whippoorwills, ravens, dogs, crows, owls, sparrows, harts, and dolphins.
In Jungian psychology, the psychopomp is a mediator between the unconscious and conscious realms. It is symbolically personified in dreams as a wise man (or woman), or sometimes as a helpful animal. In many cultures, the shaman also fulfills the role of the psychopomp. This may include not only accompanying the soul of the dead, but also vice versa: to help at birth, to introduce the newborn's soul to the world (p. 36 of [1]). This also accounts for the contemporary title of "midwife to the dying," which is another form of psychopomp work."
A Guide to Psychopomps
http://www.psychopomps.org/guide_to_psychopomps.htm
Thanks Bethany for the links!!
http://www.naturalburialcompany.com
including:
books
blogs
biodegradable coffins & urns
links and more
check out these cool Ecopod coffins. Also their wicker coffins and others as well.
A really good website with many resources